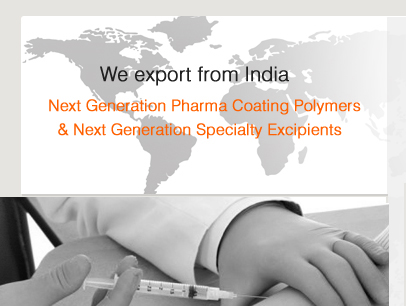 Libraw Phrama is new delhi based manufacturer, indian exporter and wholesale supplier of the pharmaceutical products which are covered under the broad pharmaceutical generic terms - Specialty Excipients, Specialty Chemicals, Specialty Fine Chemicals, Pharmaceutical Raw Material, Pharmaceutical Fine Chemicals, Pharmaceutical Chemicals.

We export from india "Next Generation Pharma Coating Polymers & Next Generation Specialty Excipients"which are instrumental for any pharmaceutical Indusrty in the world to reduce production costs. The Production Lab is equipped with state of the art machines and equipments.

The strict quality norms are strictly adhered to and followed at each level and steps by our Professional Team of Chemists.